Water Heater Repair, Plumbing Services, & Septic Tank Pumping in Metropolis Illinois
Does your home have leaking pipes or clogged drains? Make sure you trust expert plumbers when you need repairs and installations at your home or business. We're Sullivan Plumbing, and we're providing the most qualified plumbing and septic services. We also provide septic tank pumping in Metropolis, Illinois, and the surrounding areas. We're a family-owned-and-operated business that is proud to serve our local community—Metropolis, Illinois and the surrounding communities. Our business was recently opened in 2013, and we're thriving due to a dedication to serving our customers with excellent repairs that don't break the bank. Call to schedule your service today, and you'll see why people all over Southern Illinois choose us!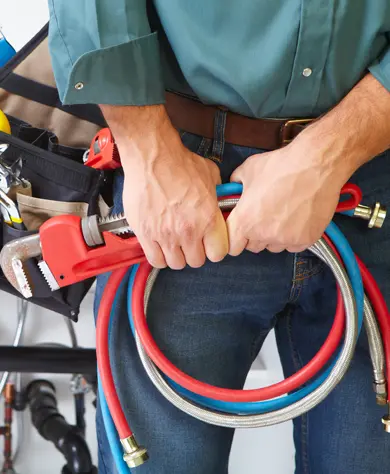 Your Local Plumbing Professionals in Metropolis Illinois
Home and business owners in the Metropolis, Illinois, area know that we're the company to call for plumbing repairs done right. We're going to send out highly trained plumbers with the skill set to provide repairs and installations at commercial, residential, and other buildings. We invite you to call with questions about your general plumbing. Our experts can be on-site fast to fix issues like leaking pipes, clogged drains, and even broken sewer lines. Sullivan Plumbing provides:
Residential Plumbing
Commercial Plumbing
Pipe Repairs
Drain Cleaning
Toilet Repairs
Water Softener Installation
Have you noticed wet marshy spots in your yard or foul smells from your septic tank? Your septic system needs regular maintenance to prevent backups and save you high repair costs. Our trained professionals also provide septic tank pumping service that keeps your system running smoothly. Contact Sullivan Plumbing for your septic tank repairs, installation, and pumping needs in Metropolis, Illinois.
Water Heater Repair & Installation
A water heater is a key component to any household running smoothly – when it malfunctions, say hello to cold showers, dirty laundry, and a kitchen sink full of dishes. Sullivan Plumbing specializes in water heater repair and installation in Metropolis, Illinois. Our trained staff has experience working with conventional water heaters and tankless water heaters if you want a more energy-efficient option.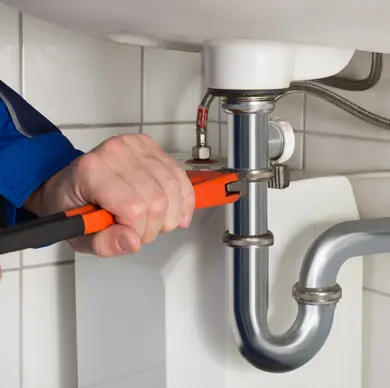 Your Local Plumbing Specialists in Metropolis Illinois
People in the Metropolis area know that we're the only choice when it comes to a plumbing company that does quality repairs for affordable rates. We have the needs of our customers in mind and are fully licensed, bonded, and insured. We accept all major credit cards for the convenience of our customers and offer quality products from brands like Aqua Safe!