Water Heater Repair and Replacement in Anna Illinois and the Surrounding areas
Believe us, if there is one problem you don't want in your household – it is water heater issues. Your water heater functions to allow hot water in your showers and for washing the dishes, and when your water heater fails, it can make an entire household stop. Who wants to take a cold shower in the middle of December? The good news is that Sullivan Plumbing specializes in water heater installation and repairs, servicing the area of Anna, Illinois and Southern Illinois.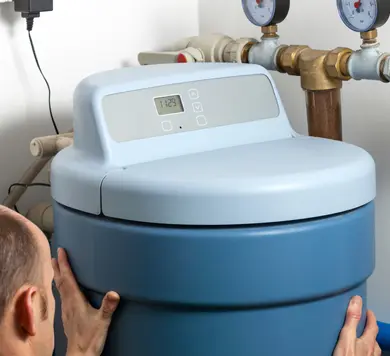 Water Heater Installation
Water heaters are a vital part of a functioning home. They also happen to be quite expensive, which is why routine maintenance is so important. However, if you do need a water heater installation – we are here to help. Sullivan Plumbing has a reputation for working with our clients to fit any budget constraints. We offer water heater installation for conventional water heaters and tankless water heaters.
Conventional Water Heaters
If you have a big home with many people living there, a conventional water heater may be the way to go, due to their high usage limits. If your home is consistently doing laundry, taking showers, or washing dishes, then a conventional water heater is ideal. It is also the most affordable option. Normally, the lifespan of a conventional water heater is 10 to 15 years. It also requires yearly maintenance to ensure it is reaching its optimal performance. However, it is a less efficient model than tankless water heaters.
Tankless water heaters work great if you become tired of paying for hot water that you don't end up using. While this is generally a higher cost than a conventional water heater, these models have a lifespan of 20 years or more. If you have a smaller home with fewer people living there, this may be the option for you. The concept of a tankless water heater is to limit your energy usage by heating water on demand, which as a result lowers your monthly utility bills.
Nothing is more inconvenient than being greeted with an ice-cold shower to start your morning. We want you to know that Sullivan Plumbing is here to bring the heat. We have years of experience with water heater repair in Anna, Illinois, and no problem is too small or too complex for us. We pride ourselves on responding quickly, and before you know it, that ice-cold shower will be nothing but a distant memory. Our team of technicians specializes in conventional and tankless water heater repair, guaranteeing that if there is a problem – we can fix it. The most common water heater repairs are: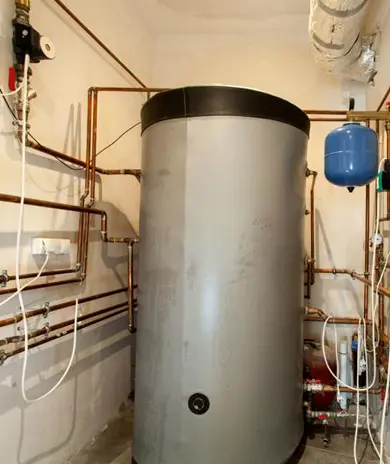 Gas Leaks
Expansion Tank Problems
Sediment Buildup
Low Temperature
High Temperature
Poor Water Quality
Pilot Light Is Out
Common Issues for Water Heaters
Water heaters are designed to last for years. However, the best way to maximize your water heater's lifespan is with routine maintenance. Water heaters are expensive, and the best way to avoid the cost of a complete replacement is with routine maintenance, fixing any repairs before the damage worsens. If you notice the following, contact our staff for a quick resolution:
Leaks
Unusual Sounds
Gas Odors
Pilot Light Out
Foul Tasting Water
Discolored Water