Anna Illinois #1 Choice For Plumbing Service and Repair
Providing plumbing services throughout Anna, Illinois and the entire Southern Illinois area, Sullivan Plumbing is your local specialist for plumbing installation and repair needs. Whether you are experiencing clogged toilets or leaking pipes – our certified technicians are committed to finding a quick, affordable solution. We pride ourselves on quick responses and have 24-hour emergency plumbing service because we understand that catastrophe doesn't always strike during business hours. Experiencing plumbing problems and need a reliable, experienced plumber you can trust? Sullivan Plumbing is only one phone call away.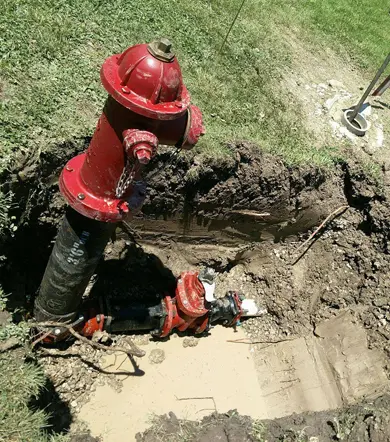 Residential and Commercial Plumbing
When it comes to plumbing systems, Sullivan Plumbing has experience working with residential and commercial plumbing systems. Whether your home is suffering from a clogged toilet or your business has a leaky pipe – we are here to help. We understand the inconvenience that plumbing issues have on your day-to-day business, which is why we are committed to quick resolutions. If you don't want your business to suffer as a result of a plumbing problem, contact Sullivan Plumbing today!
Modern plumbing is a beautiful thing. Your pipes function to allow clean water in, and dirty water out. Everything runs smoothly – until it doesn't. While your pipes are great when they work, they can be a hassle when they fail. It can be costly and it can get messy, but we want you to know that Sullivan Plumbing is here to help. Whether you are dealing with a pipe that is busted or suffering from contaminated water, these issues are important to tackle immediately to prevent further damage.
Your plumbing pipes can burst for several reasons, and in certain cases, you can prevent this from happening. Below is a list of reasons why your pipes may burst:
Tree Roots
Clogs
Frozen Pipes
Corrosion
Age
Poor Quality Pipes
Seismic Activity
A plumbing system consists of multiple components, all working together to achieve that perfect model of clean water in, dirty water out. Sometimes problems can go on for months at a time before one starts to notice. However, if you are familiar with the signs – you can get ahead of these problems and help prevent further damage from occurring. If you have plumbing issues, you may notice the following: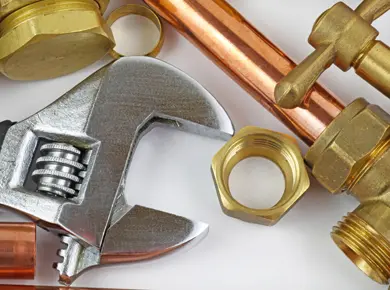 Drains Are Slow
Drain Clogs
Dirty Water
Foul Tasting Water
Foul Smelling Water
Poor Water Pressure 
If you are experiencing plumbing problems and suspect it might your pipes – contact Sullivan Plumbing for a fast, professional solution!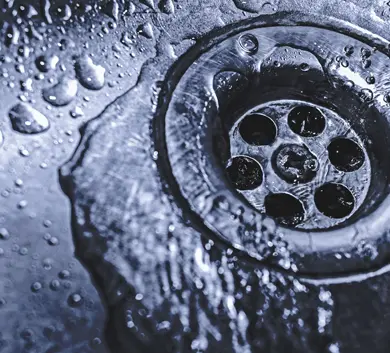 Drain Cleaning Specialist
Nobody should have to deal with slow drains; they are inconvenient and harmful to your plumbing system. Sullivan Plumbing offers trained, friendly professionals equipped with modern technology to ensure a job well done. The truth is, clogs could happen for many reasons, and they originate in various places such as your showers, bathrooms, kitchen sinks, laundry room drains, etc. Some common reasons for clogs include:
Hair
Sanitary Wipes
Paper Towels
Coffee Grounds
Fat & Grease
Fruit & Vegetable Skins
Condoms
Food Waste
Tampons
Every drain in your home is susceptible to clogs, which is why it is important to understand what can cause clogs and how to prevent them. Sullivan Plumbing has years of experience with drain cleaning. We use video inspections to accurately identify the problem, which cuts downtime and, as a result, gets your plumbing system back in working order.
To the surprise of nobody, toilet repairs and problems are our most common reason for plumbing service in Anna, Illinois. Toilet issues are generally problems with clogs or faulty components like a fill valve or flush valve. Common reasons for toilet clogs include:
Hair
Beauty Products
Sanitary Wipes
Waste Buildup
Paper Towels
Tampons
Sullivan Plumbing has experience handling toilet clogs and other repairs; if you are certain it isn't a clog – we can verify it. If it isn't a clog and a component issue, we can handle that, too. If your tank isn't refilling, you could have a broken fill valve, which is resolved with a simple washer replacement – simple and cheap. If it's your flush valve, it could be corroded or damaged – another simple, cheap fix.
Have toilet issues? Sullivan Plumbing is the number one choice in Anna, Illinois.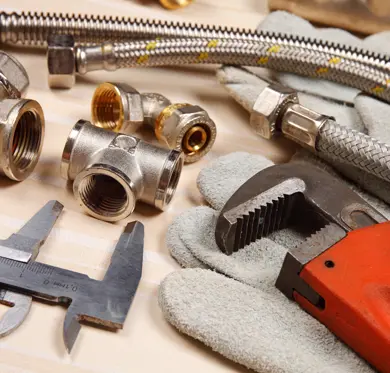 Water Softener Systems in Anna Illinois
Having hard water isn't just an inconvenience, it's a major issue and can cause many problems, including:
Soap scum and interference with the action of soap
Limescale buildup, plumbing problems, and corrosion
Hard water can even interfere with your septic system
Don't wait until it's too late and you're facing more costly repairs before you think about installing a water-softening system in Anna, Illinois. Call in the experienced professionals at Sullivan Plumbing to handle any and all of your water softener needs.
You cannot be sure a system is functioning properly if you try installing it on your own. Trust our professionals to do the job right – we'll even remove your old water softener for you.
You'll be satisfied with our prompt, quality repair services. We are so confident in the service we offer that we stand behind it by offering a complete satisfaction guarantee.
Stop your problem before it starts and avoid costly repairs when you let our fully bonded and insured experts complete your regular maintenance. Call today for a FREE estimate!